Visitors To Arundel Are Invited Bring
Items For Apraiasal With The Option Of Selling.
We Will Better Any Recorded Prices
Realised For Comparable Examples.





Arundel Antiques Warehouse
Sits Directly Behind "Antiques & Militaria" At 18
high street Arundel . The warehouse consists of two ground floor galleries and shares the building's first floor with three dealers specialising in everything from trendy decorative to a classic opulant look.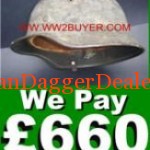 Arundel Antiques Warehouse offers a diverse selection of Georgian, Victorian and Edwardian furniture. wardrobes, chests, dining tables & sets of chairs, bookcases, sideboards, cast iron, lighting & mirrors .17th, !8th, 19th and Twenteeth century.Objects and paintings.


We can provide a low cost delivery service throughout the UK.

Both trade and private customers are always welcomed; no appointments are required.


Buyers Of Furniture West Sussex


Architectural & Garden ,

Armoires & Bedroom, Furniture, Art, Decorative, Lighting, Cabinets, Cupboards & Bookcases,Chairs Dining, Sofas & Stools, Chests of Drawers,
Clocks, Barometers, &Other, Coffers & Blanket BoxesDesks & Bureaux, Dressers & Sideboards, Vernis Martin,
Verre Eglomise, Victorian, Vitruvian Scroll, , Volute, WelshDresser, William and Mary, WillMarquetry: A Marquise Chair: Neoclassical: Night Table above, concave below.Ormolu: Oyster veneer
Overstuffed: CPalmette: Parcel Gilt: Parquetry: A PietraDura: Quartering / QuarterVeneer: Quatrefoil: QueenAnneStyle, Reading Chair, Récamie, Régence: Per Rococo: Sabot: Scagliola: Pietra Dura.Sconce: Secrétaire a abattant: Strapwork: Stump Work: Tallboy: Tambour: Tavern Table: Tête a Tête Seat: Tole /Tole Peinte: TolewareTudor:


Antiques Warehouse Arundel is situated only a few paces away from some of the best known decorative dealers in England. The Victorian warehouse is easily accessed from the passageway in the centre of Arundel high street. Once inside you will find items of stock from several professional dealers showcased on two floors. The keen prices favour both the interior design trade and informed collector. If you already conduct business with dealers in Sussex you are invited to introduce your selves and notify us of you requirements, If you are interested in selling Antique and decorative items email us on
enquiries@antiqueswarehousearundel.com
Sussex Antique Auctioneers And Valuers?
Are these the people to turn to for an opinion when faced with selling Antiques and Fine Art? Yes Is The Answer.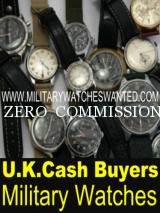 You Will Receive A Polite Courteous Reception And Learn What Your Heirlooms Jewellery And Collectors Items Are Worth .
Finding Accurate Valuations Today Has Never Been Easier As Examples Of Identical Object Will Have Been Sold Before, And The Resulting Prices Recorded Online .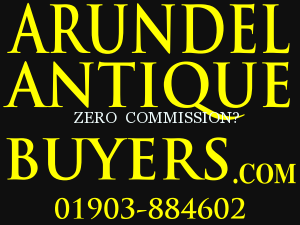 Are Sussex Auction Houses Therefor The Best Place To Sell Fine Art And Antiques?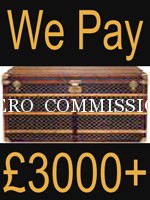 No Is The Answer Most Certainly Not . Why ? Because 45% Of Of An Items Market Value Is Deducted By A Cunning Deception .. Both The Seller Vendor And The Buyer Are Charged For The Privilege Using Sussex Auction Houses ..
A Simple Example.
If A Gold Coin Is Worth £200 To A Specialist He Can Only Make A Bid In The Auction Of £135 Because He Will Be Stung By The "Buyers Premium" Of 25% In Most Cases .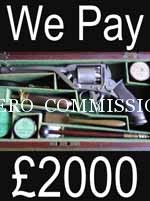 The Poor Old Seller Will Receive After Stoppages A Mere £110 Or Close To This???? If You Are Considering Selling Anything In The Line Of Fine Art Or Antiques ,Please Contact Us And Learn What Superior Options Are Available.
ARUNDEL ANTIQUE BUYERS ..Always Pay Auctioneers Valuations In Full For All Required Items .. With Items Which Fail To Conform To Our Usual Range Of Stock We Provide The Finest Consignment Selling Service Enabling Your Items To Be Displayed In Our High Street Showrooms And Uploaded Onto The Internet To Reach A Broad Audience ...
Call David Mattey Today
On 01903-884602
Office Store Or 07860747027 Our Expertise Extends Beyond Militaria ,Furniture, Gold,Silver ,Watercolours ,ACCESSORIES ANTIQUES Antique valuations Worthing Ardingly Antiques Fair Arundel Antiques Dealers Arundel Castle Auctions In Sussex Belllmans Auctioneers British Uniforms field Gear Chichester auctioneers Deactivated Guns Sussex Deactivated Guns U.K.Only Farnham Maltings Militaria ford market French German Badges German Militaria Gold Buyers sussex Gold price Government officials House clearers Sussex House contents valued from £10 HUNTING FORESTRY Kempton Park Antiques Market Memorabilia Mills Jukebox PLAQUES Rockola Jukebox s auctioneers seeburg selling at auction Selling on Ebay Selling Swords online Stride and son Auctioneers sussex coins Sussex Medals Sussex Medal Valuations Today's gold price Toovy toovy's TRIBAL ART Valuations Sussex
Identification and Valuation Days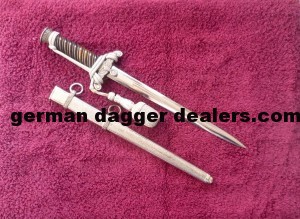 (Backed up by direct cash offers)

We offer free Valuations and an identification service for antiques, paintings, and collectors items.





Our business is conducted daily from Arundel Antiques Market (the region's most visited antiques centre).

Our expertise, experience and market knowledge combine to provide professional advice with the option of selling directly.

Free Valuation Days at Arundel Antiques Market
Every week-day between 10.00am – 4.30pm. Weekends 11.00- 4.30pm. For private appointments please call:

David Mattey: 07860 747027



Home Visits
For those who are unable to visit Arundel Antiques Market or who have collections and larger items.

Telephone: 07860-747027
Or 01903 884602



The diverse stock is ever changing and includes:

Militaria
Decorative Furnishing Accessories
Oil Paintings
Coins
Modern Art
Art Deco
Costume Jewellery
Garden Statuary
Clocks
European Pine
Good Nineteenth Century Furniture
Ceramics


Best Regards David Mattey (Manager)
Telephone 01903-884602.10-5pm daily